Your Go-To New York Residential Electrician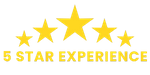 About Our Services
Welcome to All Phase Electric, where we are proud to be the go-to choice for quality electrical services for homeowners across Scarsdale and Rye, and nearby areas. For nearly three decades, we have been committed to delivering top-notch electrical services tailored to meet the specific needs of our clients.
As a homeowner, you rely on electrical systems for everything from lighting and heating to entertainment and cooking. With All Phase Electric, you can enjoy peace of mind knowing that our team of licensed and experienced electricians is fully equipped to handle all your residential electrical needs.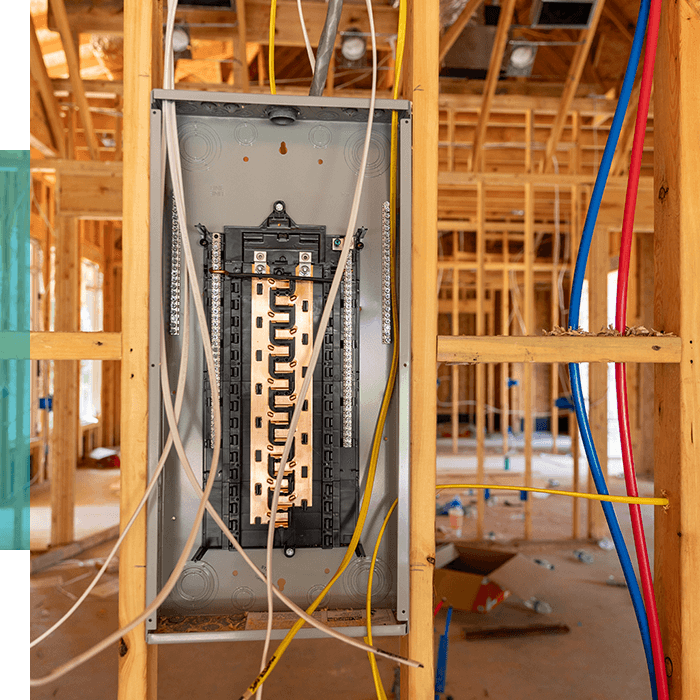 Our Residential Electrical Services
Here at All Phase Electric, we offer a variety of services to ensure our residential customers' needs are 100% satisfied. Our services include:
New Electrical Installations
Electrical Repairs and Service Upgrades
Retrofitting Old Homes with New Electrical Systems
Electrical Safety Inspections
Outdoor Landscape Lighting and Security Systems
Home Automation and Smart Technologies

And More!
At All Phase Electric, we understand that your home is your sanctuary. That's why our electricians are fully committed to delivering quality services that prioritize your safety, satisfaction, and peace of mind. We work hard to ensure that all our work complies with local electrical codes and regulations and is of the highest quality.
Why Choose All Phase Electric for Your Residential Needs?
There are countless electrical companies out there, so why choose All Phase Electric? Here are just a few of the many reasons why homeowners choose us for their electrical needs: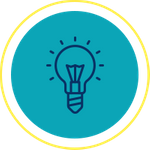 Experience
With an experienced team of licensed and bonded electricians, we have been serving homeowners for over two decades, with a proven track record of delivering top-quality services.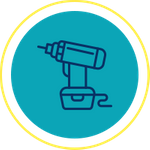 Quality Workmanship
At All Phase Electric, we take pride in our work and prioritize quality in everything we do. From minor electrical repairs to large-scale installations, we strive to ensure that all our work is completed to the highest standards.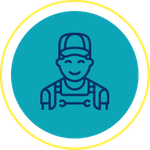 Customer Service
As a family-owned and operated business, we prioritize our clients and strive to provide excellent customer service and communication throughout every project.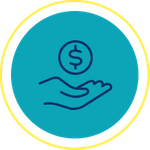 Competitive Pricing
We believe in fair and transparent pricing, with no hidden fees or costs, and provide detailed estimates upfront so you know exactly what to expect.
At All Phase Electric, we are committed to providing homeowners with the highest quality electrical services that prioritize safety, satisfaction, and value. Contact us today to learn more about our services and how we can help you with all your residential electrical needs.
Residential Electricition FAQs
Is your company licensed and insured?
Yes, All Phase Electric is a licensed and insured company. Our team of residential electricians holds the necessary licenses and certifications to provide residential electrical services in compliance with all local regulations.
Can you handle all types of electrical repairs and installations?
Absolutely! At All Phase Electric, we have extensive experience in handling a wide range of electrical repairs and installations. Whether it's a simple repair, a complete rewiring, or a new installation project, our skilled electricians are equipped to handle all types of electrical work.
Do you provide emergency electrical services?
Yes, we understand that residential electrical emergencies can happen at any time. That's why we offer emergency electrical services. Whether it's a power outage, electrical malfunction, or any other urgent issue, you can rely on All Phase Electric to respond promptly and resolve the problem.
How quickly can you respond to service requests?
We prioritize prompt response to service requests. Our team is committed to providing timely and efficient service. Depending on the nature and urgency of your request, we strive to respond as quickly as possible to address your electrical needs.
What is your pricing structure?
All Phase Electric believes in fair and transparent pricing. We provide detailed estimates upfront, ensuring you know what to expect before any work begins. Our pricing structure is competitive, and we're proud to deliver value for your investment.
Do you offer any warranties or guarantees for your work?
Yes, we stand behind the quality of our workmanship. All Phase Electric offers warranties and guarantees on our residential electrical services. We want you to have confidence in the results we deliver, knowing that your satisfaction and peace of mind are our top priorities.
Can you provide references or customer testimonials?
Absolutely! We understand the importance of customer feedback. All Phase Electric can provide references and customer testimonials upon request. We take pride in our track record of satisfied customers and are happy to share their experiences with you.
Do you use high-quality materials and equipment?
Yes, we believe that using high-quality materials and equipment is crucial for reliable and long-lasting electrical solutions. At All Phase Electric, our residential electricians source materials from reputable suppliers and utilize advanced tools and equipment to ensure the highest standards of quality in our work.
Are your electricians experienced and trained?
Absolutely! Our team of electricians is experienced, fully licensed, and continuously undergoes training to stay updated with the latest industry advancements. You can trust our electricians to have the knowledge, skills, and expertise to handle your residential electrical needs.
How do you ensure the safety of your work?
Safety is our top priority. At All Phase Electric, we adhere to the highest safety standards and local electrical codes. Our electricians follow industry best practices to ensure safe installations, repairs, and upgrades. We are committed to delivering electrical solutions that prioritize the safety of your home and family.
Can you help with energy-efficient solutions for my home?
Yes! At All Phase Electric, we understand the importance of energy efficiency. Our electricians can assess your current electrical systems and provide recommendations for energy-efficient upgrades, such as LED lighting, smart thermostats, and energy-saving appliances. We can help you reduce your energy consumption and lower your utility bills.
Do you offer maintenance services for electrical systems?
Yes, we offer maintenance services to ensure the ongoing functionality and safety of your electrical systems. Regular maintenance can help identify potential issues before they become major problems, preventing costly repairs and ensuring optimal performance. Our skilled electricians can schedule periodic inspections and maintenance visits to keep your electrical systems running smoothly.
Do you specialize in electrical services for new construction projects?
Yes, All Phase Electric specializes in providing electrical services for new construction projects. Our experienced team of electricians has the knowledge and expertise to handle all aspects of electrical work during the construction phase. From blueprint analysis and electrical system design to wiring, installation of fixtures, and final inspections, we can ensure that your new construction project is equipped with a safe and efficient electrical system. Our goal is to work closely with builders, contractors, and homeowners to deliver high-quality electrical installations that meet all local building codes and regulations. If you need a new construction electrician, trust All Phase Electric as your reliable partner for new construction electrical needs.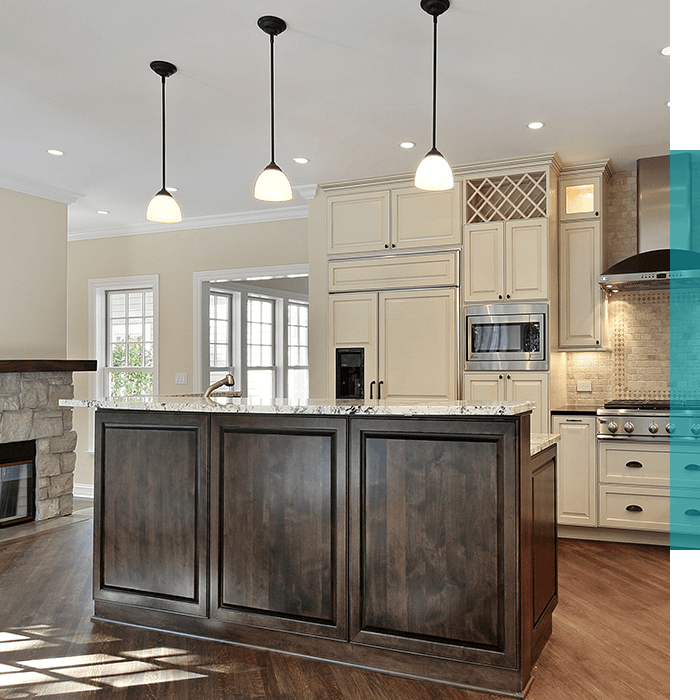 Let All Phase Electric Help You!
It's not uncommon for homeowners to feel hesitant or intimidated when dealing with electrical issues in their homes. Here are some of the most common reasons why people might avoid contacting an electrician:
Fear of Overcharging: Many homeowners worry about being overcharged for electrical services, leaving them feeling worried and unsure about what they should expect to pay.
Lack of Confidence: Many homeowners feel they need to be more confident about understanding their home's electrical systems and may feel too intimidated to even begin troubleshooting the problem.
Fear of the Unknown: Electrical issues can often be mysterious, with homeowners feeling unsure about what kind of issue they're dealing with or how extensive the repairs or updates may be.
At All Phase Electric, we understand and empathize with these concerns. That's why we prioritize clear communication, honest pricing, and transparency in everything we do. Our goal is to ensure that homeowners feel informed and in control every step of the way.
Choose a Company You Can Trust
If you are dealing with an electrical issue in your home, please don't hesitate to reach out. Our experienced team is here to help and will walk you through every step of the process, from initial troubleshooting to comprehensive electrical repairs or upgrades. Contact us today to learn more about our residential services and how we can help you!